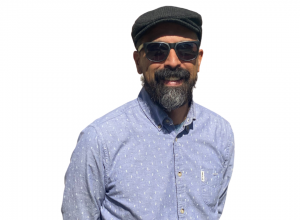 Community Impact Coordinator - Youth Action Network
Chris Alonso is the new Community Impact Coordinator, working with the Youth Action Network for United Way of Santa Cruz County. Chris has been working on Youth Issues since the early 2000's, focusing his attention on social justice issues, as well as creating activities and safe spaces for youth to be involved and to empower youth on becoming future agents of change.
Over the years, Chris has come to value youth-serving organizations and the key roles they play in youth opportunities and empowerment. As well as understanding the importance of collaboration and building relationships with various youth and the various communities they come from, community stakeholders, and elected officials.
Chris has a bachelor's degree in Sociology and Political Science from the University of La Verne, and has studied and conducted fieldwork in Mexico, Cuba, and Venezuela in grassroots organizing, immigration/migration, social movements and community sustainability.
In his free time, Chris enjoys being outdoors, staying active with his son, making coffee, telling corny dad jokes, referencing tv shows and movies, and most importantly, riding his bike throughout the county.
831-465-2201