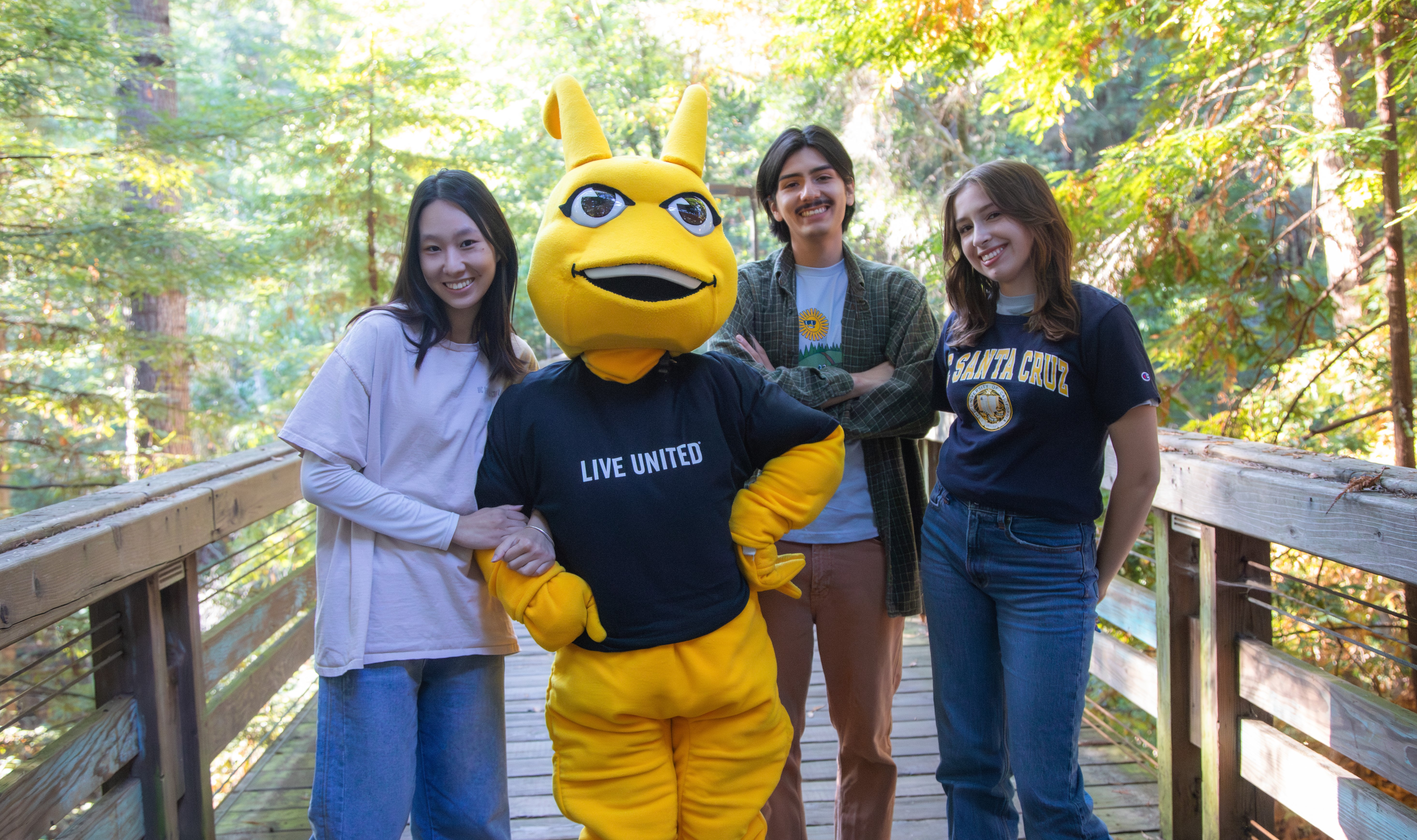 Partnering w/ United Way
Chancellor Cindy Larive - United Way Board Member
Fiona Weigant - United Way Employee Campaign Manager
Virginia Rivera - Women In Philanthropy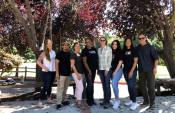 2021 Wallace T. Grant Foundation Institution Challenge Grant Recipients
-UC Santa Cruz and United Way: Youth-C2 Project
2022 Spencer Foundation Equity and Research-Practice Partnership Grant Recipients
-UC Santa Cruz and United Way: Youth-C2 Project
Together, We Are United In Purpose
Something happens when people come together, united in a common goal. We create a force for change, bigger and more powerful than any we could create alone.
United in Purpose, United for our Community:
Our programs promote equity, create opportunity, and improve lives and communities. We take on the toughest challenges facing our neighbors and the neighborhoods they call home. Our programs increase access to basic needs: housing, health, employment, and education.
United Way works to create opportunities for thousands of neighbors in our region. Through 2-1-1, we provide basic needs like food, housing, and access to healthcare. From our response to the pandemic, wildfires, and floods, we offer essential services to support our neighbors and communities. Through our innovative youth programs, we support youth mental health, youth civic engagement and create safer spaces for youth in our local neighborhoods.
You can also join one of United Way's affinity groups through your annual payroll donation.
Women in Philanthropy (WIP): harnesses the passion and commitment of local women to change local community changes by engaging in opportunities to give, advocate and volunteer to address the most critical issues confronting youth in Santa Cruz County.

Join WIP by giving $1,000 a year

Emerging Leaders Circle (ELC): is for early to mid-career professionals who are dedicated and passionate about making a lasting positive impact on the lives of youth in Santa Cruz County. Through ELC's Connect-Serve-Lead model, we create a space of growth and impact.

Join ELC by giving $10 a month or $100 a year.

Leadership Giving Circle: is a group of individuals that donate $1,000+ to United 4 Youth
When you direct your donation to support United Way, you become part of the change. Together, we can improve access to education, income and health, and create opportunities for communities to thrive. We thank you for your continued support of your United Way! Should you have any questions regarding the UC Santa Cruz United Way Campaign, please contact your Employee Campaign Manager, Fiona Weigant - fweigant@ucsc.edu