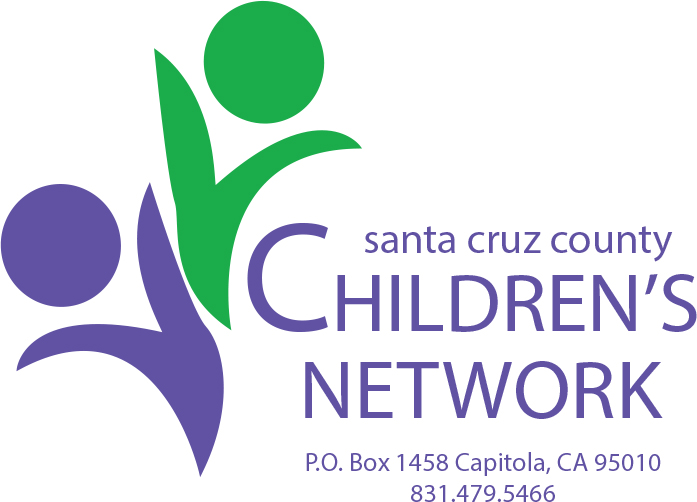 Mission: To improve opportunities for children, youth, and families in Santa Cruz County.
The purpose of the Children's Network is to serve as the Child Abuse Prevention Council (CAPC).
The Network serves as a vehicle for planning, coordination, collaboration, information sharing, and networking. Over the past several years, the Network has been integral in the planning of service delivery for children and families in the county. 
Does your agency work with children and families? We would love to meet you!
You are welcome to come to join us at our next meeting and get connected to a great group of child advocates.
Children's Network Meetings
May 27 Location: TBD from 12noon-2pm
September 23 Location: TBD from 12noon-2pm
November 18 Location: TBD from 12noon-2pm
Children's Network Events
Connecting Californians to resources like #CalEITC #CalFresh + #WIC is more important than ever
Join us for 4 #FamilyResourcesWeek webinars:
Digital 4/8/2020 @ 11am RSVP: http://bit.ly/FRWbroadband
Savings 4/9/2020 @ 11am RSVP: http://bit.ly/FRWCalSavers
Safety Net 4/10/2020 @ 11am RSVP: http://bit.ly/FRWBenKit
Child Abuse and Neglect Mandated Reporter Training- January 21, 2020, 8:30 am-12:00noon @ Simpkins Family Swim Center Rm A & B  979 17th Avenue, Santa Cruz, CA 95062
For questions, please contact Jeremy Lansing Jeremy.Lansing@santacruzcounty.us  or 454-4106
Follow us on Facebook: