Donate At Work. Change Lives Here At Home.
United Way's Workplace Campaign is about bringing people together to tackle our community's most difficult issues because no one person or organization can do it alone.
United Way's Workplace Campaign is the cornerstone of the United Way model, bringing together employees, employers, and United Way. While execution is traditionally seasonal, campaign is only one component of a year round relationship with our corporate partners and individuals. Our ultimate goal is to build loyalty and affinity with United Way at both the individual and corporate level.
Participating in the workplace campaign gives organizations and their employees the opportunity to learn about our community's needs and give them a convenient opportunity to get involved. Every workplace campaign is different and can be shaped around your organization's culture. Setting up and running a campaign is simple and we can help you every step of the way.
How To Run A Campaign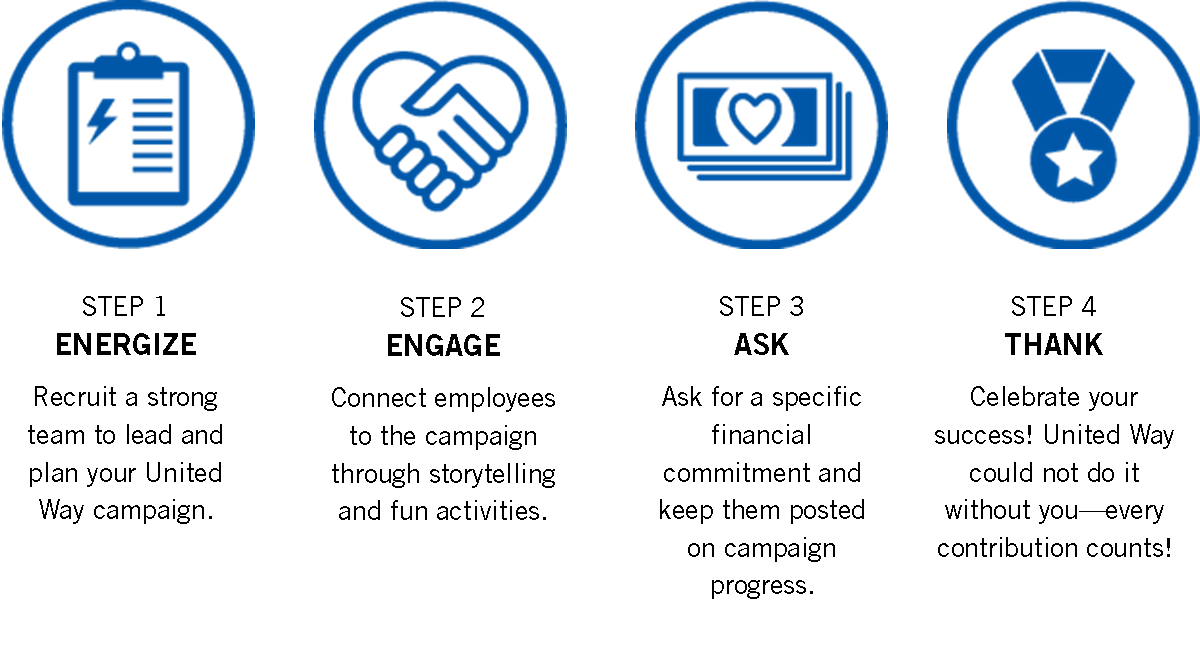 Questions? Email Our Development Associate, or call 831-479-5478 ext. 278.